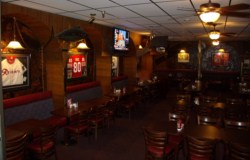 For more than four decades, The Apogee has been the 'Cheers' of Fairwood. It is the place where everybody knows your name. They make a point of it. From the first cheerful greeting to the final fond farewell, The Apogee has a family feeling, and you are the cousin they haven't seen in a while!
Family owned and operated since Dick Sr. and Betti opened on March 28, 1971, it is currently overseen by Dick Jr. Nearly a decade ago, he expanded into the space next door, nearly doubling the original size. The family style seating and a long bar encourages you to make conversation with your neighbor – who might actually be your neighbor. The menu offers rib-sticking comfort food, with specials fancy enough to impress a date. It is the perfect place to cozy up to a warm meal and a cold drink with friends, old and new.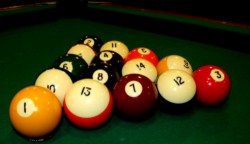 As an official Husky Booster Bar, The Apogee is wall to wall Purple and Gold on Saturdays in the Fall. Sundays, we change into Seahawk gear for the pro games. NFL package on Digital TV, plus Comcast, allows you to track every member of your fantasy team from your comfy chair. For those not into football, we have more than a dozen flatscreen TVs, and one of them can show your sport – be it NASCAR, hoops, baseball or curling. We sponsor sports teams, pool leagues, host reunions and retirement parties and give you a HUGE beer on your birthday. The Apogee is the place to plan all your special celebrations.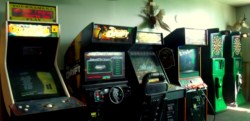 Several times per year, The Apogee hosts events that help bind the community together. The Annual Car Show in August – with 200 cars, music, food and drink specials all day long. The Fear Factor night in the fall, where the brave few ingest strange food items and perform feats of daring. The Customer Appreciation Buffet during the Holidays. Halibut and Chips and Free
Brownies every Wednesday. This year, we celebrated our 40th anniversary – with a few folks wearing their "25th Anniversary Party" shirts! Must be the free brownies that keeps 'em coming back!
When the world seems rough, the weather a constant drizzle, and you need a place to go that is warm, comforting and friendly – you have found that place. The Apogee. Come and see us for dinner and a drink real soon.