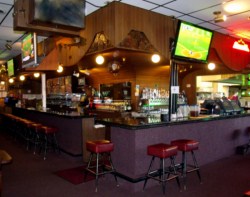 Welcome to the Apogee! A cornerstone of the Fairwood community for over 40 years, the Apogee is a neighborhood place with a warm and fun feel. Owned and operated in the same location by one family since 1971, the friendly staff quickly get to know your name and your drink. Before you know it, you're one of the family! The Apogee is the place for watching the game with a crowd, gathering with a few friends for a round of pool or kicking off a date with a great meal. Two pool tables, two dart boards, Golden Tee and other games offer plenty of hands on entertainment. Comcast Cable and Direct TV feeds can find you most any sporting event you would like to watch. NFL package for the fantasy players, NASCAR fans in house at all times and a Husky takeover in the fall…..you won't miss a minute of any game on one of the dozen flat screen TVs!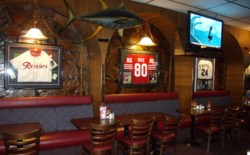 The family style seating encourages conversation among groups while the cozy booths are perfect for more intimate dinners. There's plenty of room to host your class reunion, office party or the local book club meeting. An open kitchen, and the sports and outdoor living décor make you feel like you're at a friend's cabin for dinner…. If your friend had a full bar and a dozen beers on tap, including domestics like Bud and local microbrews like Mac-n-Jack! The menu has something for everyone, from pizza and burgers to locally famous 'broasted' chicken and nightly specials that sell out in a hurry. And on Wednesdays, there are free brownies with every dinner until we run out!
C'mon in and let us get to know you!